Restaurant recommendations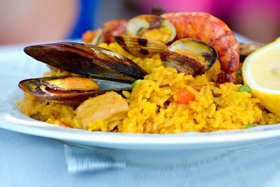 Most country inns are run by Mallorcan families and offer typical Mallorcan dishes. You can find them all over the island, often on busy country roads, but also in small villages. The food is simple, usually freshly prepared and therefore very good. Many restaurants offer a "Menú del día" from 13-16h, a cheap lunch with 3 courses, including wine and water for 12-15€. You can choose between 2 or 3 options, a typical main course is pork fillet, lamb, fish, poultry, rabbit or paella. This is usually preceded by salad, soup or pasta and ice cream, pudding or cake for dessert, with bread, olives, wine and water. In the evening, it will usually cost many times more, mostly a la carte. Even if you order a menu there in the evening, you will pay considerably more and drinks are charged extra. The closest one is Can Gusti, which you can even reach on foot, about 800 metres.
The Mallorca newspaper has listed 10 authentic restaurants where you can experience traditional cuisine. The closest one is Es Celler in Petra.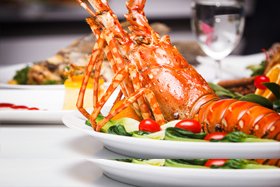 Many restaurants in the area are run by German restaurateurs who serve Mediterranean cuisine, from tapas bars to Michelin-starred restaurants. Some of these restaurants also offer cheap lunches, but you are more likely to dine in the evening and pay €40-100 per person, depending on the quality and selection. The restaurants at some finca hotels and golf clubs also fall into this category. They usually only offer a reduced menu, but a great ambience. A good restaurant guide is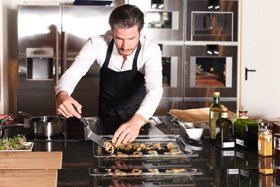 With the shift towards quality tourism and the growing number of finca holidaymakers, Mallorca has also developed into a top destination for gourmets. If you want to be spoilt by Michelin-starred chefs, you can currently choose from 9 restaurants, three of which are on the east coast. However, if you want to book one of the Michelin-starred restaurants, you should do so before you arrive. They are usually booked weeks in advance. You can find an overview here.
.